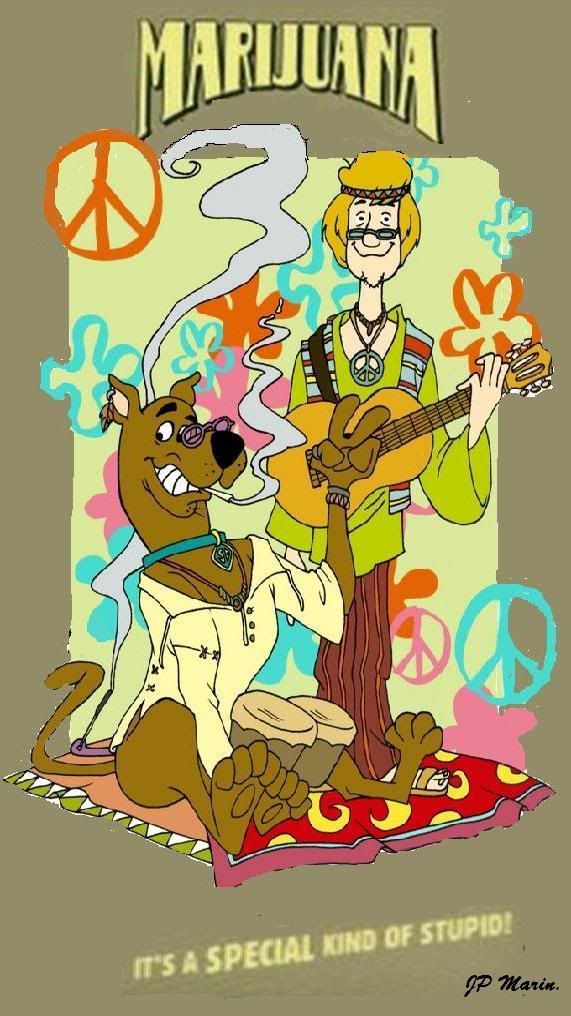 15 reasons why Scooby & Shaggy are stoners.
Really good list in showing something we all already know is true.
Scooby and Shaggy laughed and acted giddy all the time.
Scooby and Shaggy always had the munchies.
They were up at 2:00 AM searching for ghosts and monsters in a painted van called the Mystery Machine.
I'm pretty sure they just lived in that van, I never saw them go home.
The Mystery Machine is a stoners van if I ever saw one.
They wore the same clothes every day of their lives.
They were always up all night catching all these bad guys so you know they didn't wake up until after 12.
Shaggy always had a messed up goatee & hair.
None of them were in college or had jobs. So what did they do all day?
Scooby and Shaggy were always in the back of the van, and we never knew what they were doing.
Shaggy always said "like" to the extreme, e.g., "like ZOIKS, Scoob, let's get outta here!!" (WTF is a zoik exactly?)
Scooby is a dog. They aren't supposed to be able to talk but Shaggy was the only one who could hear and understand him.
Scooby and Shaggy were always being freaked out by ghosts and ghouls, but no one else saw the ghosts before them.
They could never figure out the culprit until the end when they ripped off his mask but usually that was the only other character on that episode.
His name is Shaggy??? I mean come on.
Spotted at
Hail Mary Jane
My favorite Mary Jane blog...