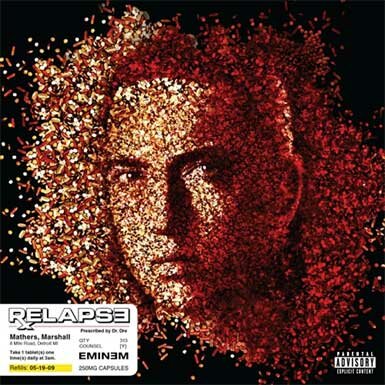 Eminem - Insane
Now this track is straight fucked up. It is lyricaly awsome, just
fucked up. Em is really getting these skeletons out of his closet.
"I was born with a dick in my brain/Yea fucked in the head/My stepfather said
I sucked in the bed/Till on night he snuck in and said/Were going out back/
I want my dick sucked in the shed"


Eminem - Steve Berman Skit
I know everyone knows Em's skits with this guy. Last time Em shot him. Now
Em is on the otherside. It is fucking funny. Not for download just for listen.lol.

E-40 - Oil
I've been bumping E-40 since I started listening to hip-hop like 6 years ago.
He always seems to have these bass ass beats that I love.

Glasses Malone Feat. Mista F.A.B - How Ya Hood Look
Now my hood is a suburb.lol It looks fine. I love Mista F.A.B.
G.Malone is o.k but they both go hard on this track.