Zaytoven on his grind with three of these songs being produced
by him. He is also producing lots of Gucci Mane latest and
up - coming mixtapes.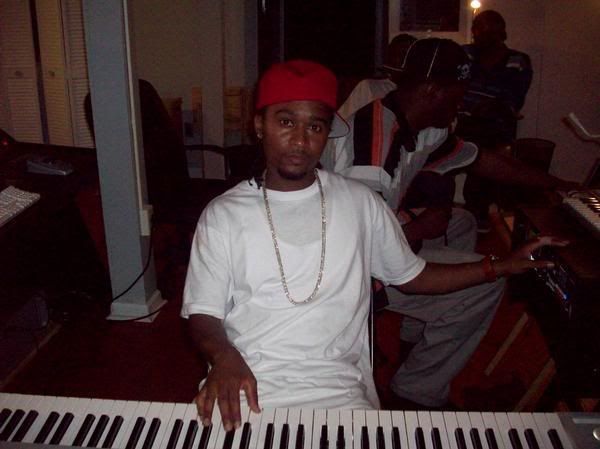 Post now are going to start early than four in the afternoon everyday,
since I have started school. Being in school isn't going to change amount of posts
at all, like some blogs say they might not have as much because of school. Not here
at FHH, we stay on our grind 24/7. Here is a couple new songs that came out this morning
Grand Hustle is def. on thier grind to.Enjoy.Be sure to check out
our affiliated artitists air - time post.

Young Scooter Ft. Alley Boy, J-Money, Maceo & Black Amigos - Turn It Up [Prod. By Zaytoven]

OJ DA Juiceman - Amzing Lifestyle
[Prod. By Zaytoven]
From Life Of A Trapstar, Vol. 2 mixtape from
DJ Haze, DJ Capcom & Gucci Mane
All Yung LA's songs are CDQ & No DJ...
Yung LA - What It Do
Yung LA - I Got It (Produced By Zaytoven)

Yung LA -
Step Outside
M&D Bendz drops two tracks today
Both are rated Raw....
Joe Budden Feat. T.I. Fabolous & Skyzoo- No More Talkin
Eminem Feat. Lil Wayne & Freewway- They Ain't Messin Wit Me
Joe Budden - Pain In His Life
Taking shots back to Saigon almost
instantly after Saigions diss song.
Will it get physical or stay in the lyrics.


Saigon - No Problemz
Saigon throwing shots back at Budden
Tito Lopez is a H.I.F affiliated artist, who I feel is their best.
His first mixtape was outstanding and blew me out of my
seat. He is now in the works with his second mixtape. He
has released two songs now, for preview of The Best Of Tito Vol 2
which will be out this weekend..Keep it locked for that..
myspace.com/therealtitolopez
Tito Lopez - Barack LoBama Freestyle
Song just dropped today for MLK Day

Tito Lopez Feat Coldplay - Clocks (Remix)